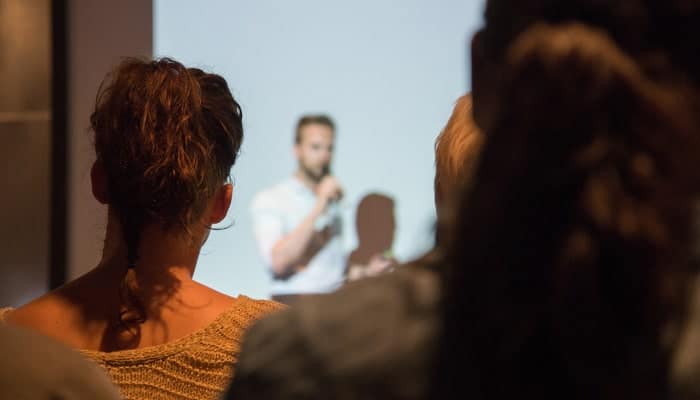 One of Dr. Patel's specialties is in dental implants, and as a Master in the International Congress of Oral Implantologists, he is always on top of the latest technologies to give you your best-looking and healthiest smile. But how can you really decide if dental implants are right for you?
Attend a Dental Implant Lecture
The best way to learn more about specific treatment options directly from Dr. Patel himself is at one of our dental implant lectures. He discusses how implants function, the benefits of getting them, and alternative options for tooth replacement. Not only will you be able to decide if a procedure is right for you, but you will also receive an information packet, goodie bag, and an entry for a door prize! It is free to register, and everyone is guaranteed to walk away with something. E-mail impantlecture@gmail.com for more information.
What Do Dental Implants Do?
Dental implants are a great solution for replacing one or more teeth or stabilizing dentures. There are many benefits to getting dental implants, including maintaining your jaw strength and preventing your teeth from shifting. They look completely natural and function as real teeth do, so you can go about speaking, eating, and smiling with utmost confidence. Best of all, they are easy to maintain since you can brush and floss them as you would natural teeth.
What Makes Us Different
Cary Family Dental offers start-to-finish dental implants so you can get your entire procedure taken care of in our office. We also have flexible financing solutions for patients who do not have dental insurance so that everyone has access to proper and affordable dental care. To learn more about dental implants and the other services we provide, contact us today!