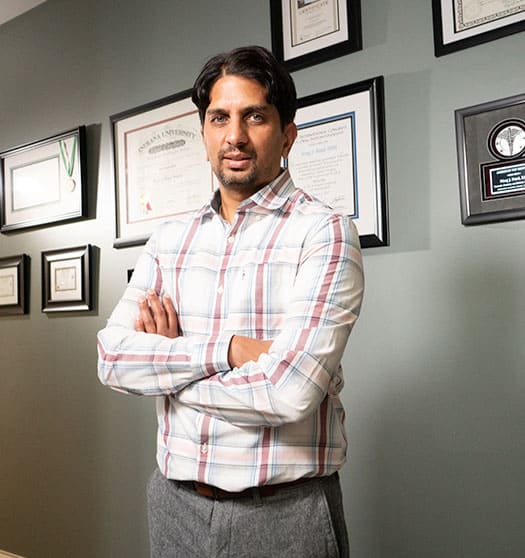 Meet Your Highly-Trained Cary Dentist
Since earning his DDS degree from Indiana University School of Dentistry in 2006, Dr. Niraj Patel has transformed countless smiles. Patients know about our dental office because of him and the level of work he provides to those under his care.
Dr. Patel is certified in laser dentistry with advanced expertise in dental implants, veneers, bone grafting, and full-mouth reconstructions. He has the industry's most innovative technology in-office for added convenience and next-level dental care that's uniquely yours.
Outside work, Dr. Patel is happily married to his wife, both proud parents, to three children: two boys and one girl. He enjoys sports, spending time with family, and dining out downtown.