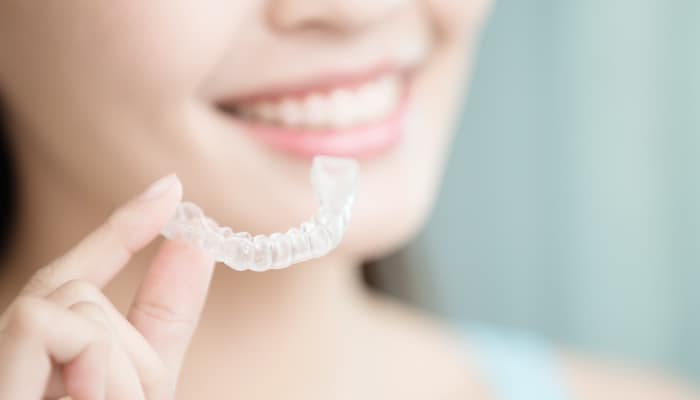 Everyone wants straight teeth but many people are put off by the thought of having traditional braces. Now there are other teeth straightening options, such as Invisalign. Invisalign is changing the way we straighten teeth! The process uses a series of clear aligners that are custom-designed for your smile and gradually move your teeth into position.
But how does it actually work? Let's break it down.
Exam and Scan
The first step in your Invisalign journey is a visit to your dentist's office, where your dentist will make a physical impression or digital scan of your mouth. This will then be used to create a 3D model, which will be transferred to an Invisalign dental technician who will work with your dentist to create a treatment plan. This plan will be sent back to your dentist to be modified and approved.
Aligners Created at Lab
Once your plan is finalized and approved by your dentist, the data is sent to an Invisalign lab where each of your aligners is custom fabricated. Every day, around eighty thousand individual Invisalign aligners are made and shipped to people all over the world!
Wearing Your Aligners
Once you get your aligners, you'll wear them in a specific order, changing them every one to two weeks, depending on your plan. Remember, these aligners are custom-made for you and will fit snugly over your teeth.
Each aligner shifts your teeth slightly, applying just the right amount of force to move them either horizontally or vertically as needed. When you change to the next set of aligners, your teeth gradually move into position, following the custom treatment plan mapped out by your dentist. Only Invisalign clear aligners are made of a proprietary, multilayer SmartTrack® material to gently shift your teeth into place.
Continued Maintenance
It's important to visit your dentist every six weeks or so as instructed to make sure everything is progressing as it should throughout treatment. At the end of your treatment plan, your beautiful new smile will be complete.
If you think Invisalign might be right for you, contact Cary Family Dental to learn more!