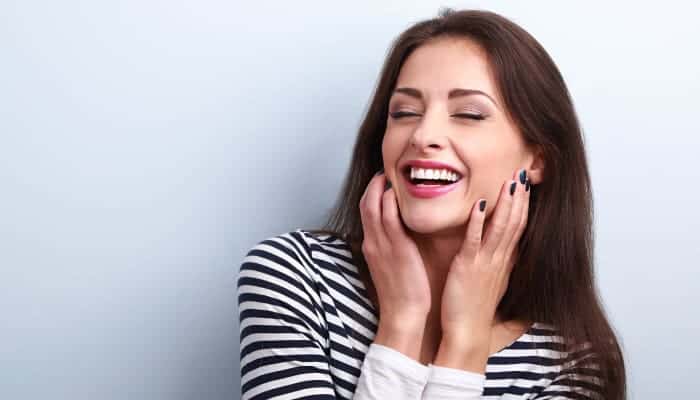 At Cary Family Dental, our goal is to have your smile looking and feeling its best. For patients who have spent years hiding their teeth because they are embarrassed about teeth that are discolored, misshapen, too small, or damaged, our cosmetic dentistry procedures can restore brilliance to your smile. Today, we want to talk about how dental veneers could enhance the appearance your smile.
What Are Dental Veneers?
Our team uses dental veneers as one way of helping our patients achieve the smile they've always dreamed about! Dental veneers are extremely thin tooth-colored shells of porcelain that snugly cover the front of your teeth. Each shell is custom-crafted according to your preferences and our design, then carefully bonded to your natural tooth after we remove a small layer of enamel. They are beautiful, natural-looking, and durable. Best of all, veneers do not get stained or discolored like normal teeth because so no more worrying about unsightly stains!
How Long Do Dental Veneers Last?
Veneers are considered a permanent treatment since some of your enamel is removed for their application. However, they may need to be replaced at some point. But with proper care, your dental veneers should last up to 15 years or longer. You can preserve the longevity of your new pearly whites by practicing exceptional oral hygiene: brush your teeth twice daily for two minutes each time, floss each day, and visit our office regularly for cleaning and exams. Additionally, ensure your veneers are around for the long haul by avoiding using your teeth as tools, wearing an athletic mouthguard when playing contact sports, and addressing nighttime teeth grinding by wearing a custom-fitted nightguard and reducing your stress levels.
Are Dental Veneers Right for You?
While only Dr. Patel and you can determine whether dental veneers are the right fit for your smile, you may be encouraged to learn that many celebrities rely on dental veneers for their smiles. From Ben Affleck to Hillary Duff to Zac Efron, Hollywood long ago discovered that veneers are a great way to achieve a permanent smile upgrade. To ask our team any questions about dental veneers or to schedule a consultation at our office, contact us today!