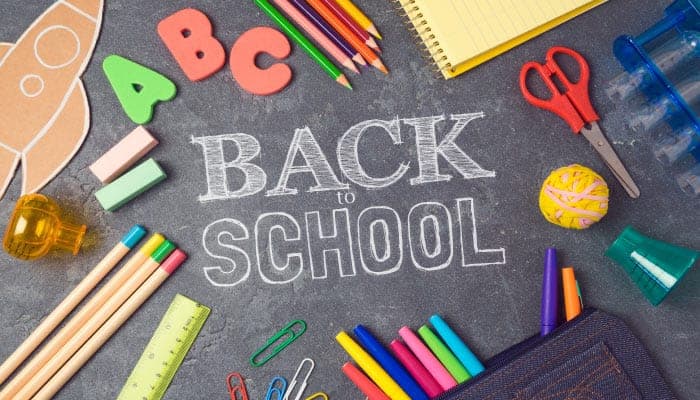 Summer break is almost over, which means that you and your kids will soon be back to a busier routine. When juggling packed schedules becomes the norm, it can be easy for your kids to let mundane tasks like brushing their teeth fall to the wayside during the school year. Here are some simple ways to get your kids excited about maintaining their oral health as the new school year begins.
Pack a Balanced Lunch

School lunches aren't always the healthiest, and a diet rich in carbohydrates and refined sugars means that your children are at increased risk for developing cavities, gum disease, and bad breath. Pack healthy lunches in order to help your kids maintain strong and clean teeth. It doesn't have to be boring to be tooth-healthy. Mixed berries and yogurt, crunchy veggies and hummus, and a turkey and cheese wrap are all excellent for your kids' oral health.

Establish & Stick to a Routine

Set aside a predictable time for your kiddos' oral hygiene routine in the morning and evening so these important tasks are always incorporated into your busy schedule. Encouraging your kids to start and end their days with brushing and flossing their teeth using a reward system will also help them do it more consistently. Moreover, make oral hygiene a family priority by demonstrating your own excellent oral health habits. Letting your children see you brush and floss your teeth will help them want to follow your good example.

Have Fun

Get creative so that your kid's oral care routine is more likely to incite enthusiasm than dread. Allow your kids to pick their own toothbrushes and toothpaste flavors. Let them play their favorite two-minute song so they can have a mini dance party while they brush. Or consider investing in an electric toothbrush that even does most of the brushing for them.

Come Visit Cary Family Dental!

Schedule time to come see Dr. Patel before your schedules get too hectic. It's critical to visit Cary Family Dental twice a year so that you can keep on top of cavities, decay, and gum disease. We know it can take a while to perfect those small, gentle, brisk circles, so we can ensure that your children are practicing proper brushing techniques. If your family is afflicted by any reluctant brushers, we can provide additional tips and tricks to jazz things up for them.
Schedule Your Family's Checkups!
Our friendly team understands the importance of helping younger patients feel relaxed, and we pride ourselves in offering a comfortable, spa-like environment for patients of all ages. Before the school year begins, contact our office to schedule appointments for your entire family today.