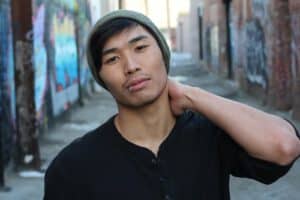 Oral piercings have been popular for years and are a way that many people choose to express themselves. Most commonly, oral piercings are found on the tongue, lip, or cheeks. While many may consider these piercings cool or trendy, there are several reasons why your dentist in Cary is wary of oral piercings. Join us as we share the three most common risks associated with oral piercings.
Damage
Oral piercings can do more than simply change the way you look. When you first get an oral piercing, it can affect the way you speak and how you chew until you get used to it. However, there are times when these unexpected and unwanted changes don't go away. You see, there is a complex system of nerves in our mouths and all around our faces. If your piercer accidentally hits one of these nerves, it can cause temporary numbness or even long-term nerve damage, which can permanently affect your taste as well as speech.
Tooth damage is also a common risk factor for anyone with an oral piercing. As you've probably noticed, oral piercings are hard to ignore, and you'll often find those with an oral piercing playing with it all the time. Now while this may seem like just a habit, the truth is, constantly hitting your teeth with a piece of metal can cause chipped or broken teeth. This damage will need to be repaired by your dentist in Cary before it leads to bigger, more complicated treatment or pain.
Gum Disease
Just like playing with a piercing can damage teeth, this repetitive behavior can also damage gums. When the gum tissue is damaged, it makes it very easy for mouth bacteria to wiggle their way up under the gums, settle in, and cause gum disease. Gum disease brings on a whole host of other concerns for your dentist in Cary and can even affect the entire body. Gum disease can cause chronic bad breath, tooth loss, heart disease, and has been linked to certain types of cancer.
Infection
Whenever a hole is made in the body, such as with a piercing, infection is always a concern. Piercing infections can be minor, but if left untreated can become serious or even life-threatening. However, piercing infections in the mouth are of particular concern for a few reasons. First, the mouth provides an ideal environment for bacteria to multiply and thrive. This means that a minor infection can quickly become a serious infection. Additionally, infections tend to come with a series of symptoms such as swelling. When swelling occurs in the mouth, it can block the airway and make it difficult to breathe. If you notice any of these signs of an infection, get medical attention right away:
Redness
Heat or warmth
Discharge
Fever
Pain
Swelling
Lower the Risk
If you do decide to get an oral piercing, take the following steps to lower your risk of complications.
Do your research. Before committing to getting a piercing from just anyone, do your research. Make sure your chosen piercer has a good reputation and is able to answer questions about sanitization standards.
Clean the area. Our mouths naturally contain tons of bacteria, which we know aren't ideal for a healing piercing. To help protect yourself from this bacteria and any infection that may come along with them, clean your piercing regularly. It's also a good idea to get into the habit of rinsing your mouth with water after you eat to get rid of any food particles that may be lingering around.
Leave it alone. Not playing with your new piercing is key to protecting your teeth and gums.
See your dentist. Oral hygiene and regular dental appointments are important for everyone, but perhaps more so for those with an oral piercing. Make sure you brush and floss every day and see your dentist in Cary twice a year to further protect your oral health.
Of course, if you're still unsure if the risks outweigh your desires for an oral piercing, talk with your dentist.